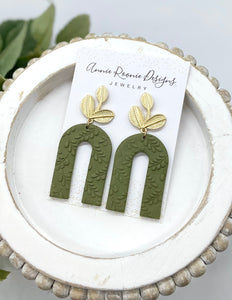 Clay earrings are super lightweight, similar to the weight of leather earrings.
Gold leaf posts
Length is approximately 2.75"
Some post earrings come with 2 different backs - a locking butterfly clasp and a silicone stopper. It is not necessary to use both. They are both included to give the wearer 2 different options based on personal preference.